Catalan parliament passes motion declaring start of secession process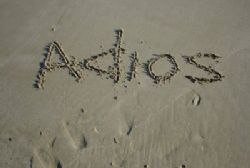 Exactly one year after Catalan separatists organized an informal referendum on self-rule, the regional parliament held a historic session to debate and vote on a motion to start breaking away from Spain.
A few minutes past noon, the Catalan parliament approved the controversial document with 72 votes in favor from separatist forces and 63 votes against from unionists.
The secessionist coalition Junts pel Sí, which includes acting premier Artur Mas, and the small party CUP used their overall majority in the chamber to trump opposition from Ciudadanos, the Catalan Socialists, the Popular Party (PP) and Catalunya Si es que Pot, a leftist alliance backed by anti-austerity party Podemos that wants to hold a legal referendum on independence.
The ceremony ended with regional representatives from both sides pulling out Catalan and Spanish flags and waving them inside the chamber.
Before the vote, the regional assembly heard impassioned speeches by both supporters and detractors of Catalan independence, which has become a growing problem for the conservative PP government in Madrid.
The separatist motion greenlighted on Monday opens the door to uncharted political territory because the text clearly stipulates that "this parliament and the process of democratic disconnect [from Spain] is not beholden to decisions by the Spanish state's institutions, in particular the Constitutional Court, which [this parliament] considers delegitimized."
This could lead to outright disobedience of national authorities by regional officials.
The motion gives Catalan lawmakers 30 days to start working on a new constituent process, and on legislation to create a new social security and treasury. The end result would be a fully independent republic.
This scenario is also creating another unprecedented situation in Spain by encouraging national parties to put aside their traditional differences in order to come up with a coordinated response to the secessionist challenge.
Despite a general election coming up on December 20 that will hinder any major cross-party alliance, PM Mariano Rajoy and Socialist leader Pedro Sánchez have said they will meet on Tuesday to discuss their answer to the Catalan separatists.
The Monday morning debate featured heated rhetoric from both sides of the independence divide.
Raül Romeva, top of the list for the Junts pel Si coalition that won the September 27 elections, insisted that the separatist motion to start breaking away from Spain was the answer to "a massive demand" by the Catalan people.
"No matter how you count it, in votes or in seats, the results of the election express a clear and incontestable will," he said.
But opponents of independence noted that while separatists may have won the most seats at the September elections, they failed to secure a majority of votes, achieving 48 percent support.
Opposition leader Inés Arrimadas, of Ciudadanos, called the independence bid "madness" and accused Junts pel Si and CUP of planning to "ignore laws at their will."
Separatists have repeatedly invoked the right to disobey laws they find unfair on the principle that their "democratic legitimacy" trumps their need to obey "Spanish laws."
"This is the biggest challenge to our democracy in the last 30 years," said Arrimadas.
..
Joan Coscubiela, of the leftist alliance Catalunya Sí que es Pot, also criticized the separatist motion. His group believes that Catalonia should be allowed to hold a legal referendum on self-rule before making any further moves towards independence.
"We cannot build anything without giving the people of Catalonia a voice," he said. "We haven't fully walked down that road yet. This is a deception that will only lead to frustration, unless you are thinking about a head-on collision. This is a road to nowhere."
Meanwhile, the leader of the Catalan Socialists – who support changing the Spanish Constitution to accommodate more rights for Catalonia, but not independence – said that the newly passed motion makes things a lot worse.
"It closes the door on negotiations with the [Spanish] government and with the one that will come out of the December 20 election," said Miquel Iceta. "You are not disconnecting from Spanish laws or from the Constitutional Court, you are disconnecting from the majority of citizens, from democratic legality and from reality."
Regarding separatists' claim to have a mandate to disobey unfair laws, Iceta wondered: "Who will decide which laws are respected and which are not?"
Recommended Reading :
* Rajoy officially dissolves parliament for Dec 20th general election
* Spanish PM agrees to reform constitution if he wins re-election