Storm Circles Spanish Carmaker Seat After Seven Losing Years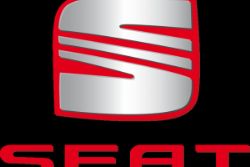 Volkswagen AG has stood by Spanish carmaker Seat through years of losses. Now the spreading emissions scandal tests Chief Executive Officer Matthias Mueller's resolve to make unpopular cuts.
Long one of the weakest links among Volkswagen's dozen brands, Seat fell back to an EU 40 mln deficit in the third quarter after a profitable first half. In 7 straight years of negative results, it racked up a deficit of EU1.39 Bln. Several of its models are near-duplicates of cars sold by other Volkswagen marques. 
As the group halts non-essential projects to deal with more than EU8.7 Bln in fines and repair costs, the Spanish unit may be a more politically expedient place to cut than in Germany, where powerful labor unions sit on the Volkswagen board.
"You're just left wondering what will happen, whether investment will come and whether jobs are secure," said Javi Garcia, 40, a second-generation assembly line worker at Seat's sprawling factory at Martorell, west of Barelona.
Volkswagen bought Seat, pronounced "say-at," in 1986 in a bid to grow in southern Europe and secure a more economically-priced production location. The group's first brand expansion outside of Germany, it touched off nearly two decades of growth and acquisitions.
Seat's not the only legacy of that era that Mueller may target. Volkswagen has drawn on earnings generated by luxury units Porsche and Audi to sustain less profitable divisions such as the Bugatti supercar marque, MAN heavy trucks and Ducati motorcycles. While Mueller has stood by the brands themselves, he's said Volkswagen will take a hard look at the group's more than 300 models and cut the worst performers. That could hit Seat models like the Alhambra minivan and Mii city car.
Founded in 1950 during the dictatorship of Francisco Franco, Seat got its start assembling Fiats. It was a joint venture aimed at a modernizing post-Civil War Spain. Now competing in a crowded market for budget-minded European car buyers, it has struggled even in its own country. It sold fewer cars than the VW brand in its home market this year.
In October, its registrations fell 2.7%, making it the fifth-place brand, according to Spanish car- and truckmakers' association Anfac.
Unpopular Decisions
Sales volumes for Seat's subcompact Mii are a fraction of its sister models from VW and the Skoda division, and the Alhambra sells about half as many vehicles as the almost identical but more expensive VW Sharan. To ensure Seat becomes a sustainable profit earner, Mueller and his new strategy chief Thomas Sedran may need to focus the brand on the popular Leon hatchback and a few other cars. Volkswagen declined to comment on future plans for Seat.
Working in the Spanish brand's favor is that it has a sport utility vehicle nearly ready for introduction. The SUV is supposed to go on sale by the first half of next year, and it could become a new pillar of the brand. The unit is also looking to become more efficient, saying Oct. 30 that it plans to cut administrative and event spending by EU100 Mln.
Volkswagen pumped EU2 Bln into Seat in the last 5 years and committed before the diesel-emissions cheating crisis to another EU3.3 Bln in investments. Seat is not in a position to say that investments are 100% confirmed, a spokesman for the company said by phone. However, the models the unit has already announced for the next two years will reach the market as planned, Seat Chairman Francisco Javier Garcia Sanz said in the Oct. 30 statement.
Best Salesman
Another positive sign for Seat is the appointment of new brand chief Luca de Meo, formerly sales head at Audi. De Meo, 48, helped Fiat relaunch before joining VW in 2009.
"He's one of the best sales and marketing people they have," said Juan Jose Diaz Ruiz, a former chairman of VW-Audi Espana and previously Fiat marketing chief. "If VW wants to have a stronger position in southern Europe, Seat is key to that."
Some 14,000 people work at Seat, while another 56,000 workers are employed at its parts suppliers and distributors. While closing the Spanish factories entirely would be expensive, there may be another escape route. The plant in Martorell has been producing the Audi Q3 SUV since 2011. If Seat gets scaled back, its factories could make more cars for other Volkswagen brands, said Stuart Pearson, a London-based analyst with Exane BNP Paribas.
Its legacy of draining profit from the Volkswagen group made the unit a "problem child," Pearson said. "It's not a brand that really resonates outside Spain."
Recommended Reading :
* Spain's vehicle production up 26.78% in September
* SEAT admits mnufcturing 700,000 cars with VW's rigged engines