"Close UK Borders" Campaigner Resident in Spain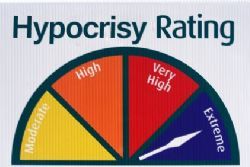 The instigator of a petition calling for the UK Government to "close all borders" to immigrants, is believed to be resident in Spain.
The petition, which has over 400,000 signatures, demands that all borders are closed until ISIS is defeated, and the petition is currently being considered for a debate in parliament.
However, in an interview with Russia Today, the creator of the petition, Tina Reeves, was reported as being based in Jaen, Spain.
Reeves told BuzzFeed News that she once worked in Spain and owns a property there. She now spends around half her time in the country trying to sell the house, although she insists she doesn't live there.
"I worked for a company that had interests in Benalmadena, Malaga, Torrevieja and Tenerife," said Reeves. "I worked in Spain for 8 years before it joined the EU, that is why I bought the house.
"I do not currently live in Spain, I periodically come over to sort out my house which has been on the market for over 5 years and has been broken into 9 times."
Reeves, whose petition states that immigration endangers the UK population, denied that it was hypocritical to call for the closure of Britain's borders despite flying back and forth between her homes in Spain and the UK.
She said: "Frankly, even if I did live in Spain, I am still a British citizen with my entire family in England – do I not have a right to care about my country and its people?"
Recommended Reading :
* Spain will take in more refugees but says it is overwhelmed by petitions
* Spain 'will accept it's corresponding refugee share'