Valencia town votes against fiestas with bulls at local referendum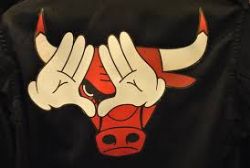 A Valencian town has voted "no" to festivities featuring bulls at the first local referendum to be held on the subject since the regional and local elections of May shifted power to the political left.
The 31,000 residents of Aldaia were asked whether they favored or opposed organizing bull runs and other related events during the annual fiestas.
The result was 1,801 votes against such activities, compared with 1,418 in favor, besides 22 spoiled ballots and 56 blank votes. The turnout rate was slightly under 15%.
"We are happy about the turnout rate, which is higher than we expected," said Mayor Guillermo Luján. "We wanted the citizens to decide. We respect and accept the results."
Unlike other municipalities in the region, Aldaia did not have a long tradition of bullfights, bull runs and other events involving these animals – some of which include attaching firecrackers to their horns or pushing them into the Mediterranean Sea.
Some bullfights were held here in the 1960s and 1970s, but have not featured since then, said a local government spokesman. Not, that is, until the previous conservative administration of the Popular Party (PP) brought them back.
Following the elections of May 24, when the PP lost many traditional strongholds in the region, the towns of Sueca, Xàtiva, Benifaió, Simat and Tavernes de Valldigna all announced referendums to decide whether to continue holding these types of events. So did the city of Dénia, which holds bous a la mar (literally, bulls into the sea).
This year, seven people have died in bull-related events at the more than 8,000 local fiestas held in the Valencian region, raising renewed questions about safety.
Leftist political groups, particularly Compromís and United Left, have been campaigning against these festivities, while the PP has portrayed them as "a sign of Valencian identity" worthy of legal protection (this particular law has already been repealed by the new Valencian government, led by Compromís).
While animal activists are celebrating the result, the Bous al Carrer Federation of the Valencian Community notes that the ban in Aldaia only affects the local fiestas, meaning that the local bullfight club can request a license to organize activities at any other time of the year.
Also, the ban is geographically circumscribed to the downtown area, but bull runs may still be held in the neighborhood of Barrio del Cristo.
Recommended Reading :
* Hacking group anonymous targets brutal Bull slaying fiesta
* 13,000 Bulls killed for sport each year