Fabian Picardo re-elected as Gibraltar chief minister by a landslide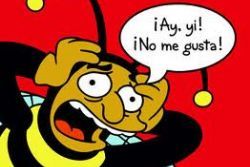 The Socialist Fabian Picardo has been re-elected as Gibraltar's chief minister for another four years.
The candidate for the Gibraltar Socialist Labour Party-Liberal Party of Gibraltar alliance (GSLP-GLP) trumped the opposition with 68.03% of the vote in elections held on Thursday.
Opposition leader Daniel Feetham, of the center-right Gibraltar Social Democrats (GSD), attracted 31.37% support.
The winner talked about the landslide victory as "a tsunami of support" and said he would work on his campaign pledges with a "humble" attitude, the Efe news agency reported.
The ballot was marked by a low voter turnout of 70% out of 23,278 eligible voters, nearly a 12-point drop from 2011, when Picardo ended then-GSD leader Peter Caruana's 15-year tenure as chief minister.
Recommended Reading :
* UK Official admits ad-hoc dialogue with Spain over Gibraltar
* Spain willing to improve cross-border law enforcement with Gibraltar