Spain's Rajoy vows to cut tax, create jobs if re-elected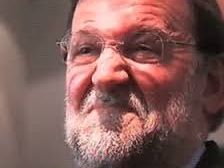 Spain's ruling party will cut income tax and create two million jobs over the next four years if re-elected next month, center-right PM Mariano Rajoy told a campaign rally on Saturday.
Rajoy's People's Party (PP) is expected to win a Dec. 20 election but without securing a parliamentary majority. Due to the rise of newcomers on the left and right, the PP may be unable to get sufficient backing to form a minority government even if it wins.
"Spain is in no position to experiment," Rajoy said in a swipe at the leaders of leftist Podemos, market-friendly Ciudadanos, and the main opposition Socialist party, none of whom have previously held government positions.
"The interests of the nation are not to be played with," he told the rally in Valencia as he outlined his party's manifesto for re-election.
The PP's plans would see the lowest and highest marginal income tax rates cut by two percentage points to 17 percent and 43 percent respectively.
One of the first things Rajoy did after being elected in 2011 was to raise taxes, despite having promised not to, citing the poor state of public finances.
Rajoy did not detail the jobs plan, but said his party would also increase the number of permanent contracts.
Spain's unemployment rate of 21 percent is the economy's main bugbear and although jobs are now being created, many are temporary and badly paid.
Forget his promises for the next administration : A translation of Rajoy's inaugural speech upon being elected PM on November 20th 2011 can bee seen by clicking the link > HERE <