Premursa confirm grant award for Paramount Murcia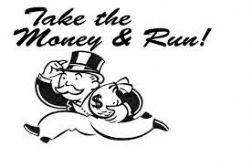 The official website of Proyectos Emblemáticos Murcianos S.A. (PREMURSA) - the promoter and developer of the Paramount Murcia theme park project - last week reported positive news from the Regional Incentives Board.
Earlier in the year Premursa applied to the public body - which reports to the Ministry of Finance and Public Administrations - for an EU16.9 Mln grant to secure the completion of the project.
Last February 24th, Premursa submitted the formal application through the Murcia Development Agency (Instituto de Fomento de la Región de Murcia) to request a grant towards the EU211.9 Mln total cost.
On June 13th, the Regional Incentives Board informed Premursa of that they would consider awarding 8% - EU16.9 Mln towards their goal.
Last week's news formally confirms that the grant has been officially rubber stamped.
The remaining question is when the construction at the park will eventually be completed.
Recommended Reading :
* Premursa plan downsize of Paramount Murcia
* Happy anniversary Paramount Murcia