Spain's DGT report traffic data by each Town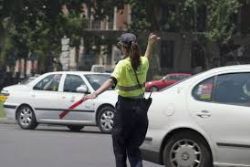 Last week Spain Directorate General of Traffic (DGT) made information available on their website relating to each individual infraction and road safety incident, by municipality.
A total of 8,117 municipalities have uploaded data including population, driver numbers, registered vehicles, average number and percentage of vehicles without proper vehicle inspection data.
You can also see the figures of road accidents for each municipality, the victims of any RTA, the number of injuries and fatalities, as well as a graph plotting the performance of road safety in the form of accidents numbers with casualties of the town for the last 6 years.
The driving habits of residents of each municipality, together with infractions awarded and points deducted for each by type are also logged.
The website also discloses if the municipality in question has signed the bilateral agreement on road safety with the provincial traffic authority under the specific agreement between the Spanish Federation of Municipalities and Provinces (FEMP) and the DGT, or if the town is attached to the Spanish Network of Intelligent Cities.
URBAN ROAD SAFETY
During 2014 61% of all road traffic accidents - resulting in 4'740 injuries and 441 deaths (26%) taking place - took place on urban roads.
These figures show that accidents with victims in urban areas still account for a significant percentage of road accidents in the country, which is the main reasoning behind the DGT's drive to work more closely with each individual Municipality.
Recommended Reading :
* Spain's road accident death toll already past 1,000 victims
* Are you one of the worst drivers in Spain ?