Spain launches connected schools programme in 4 more regions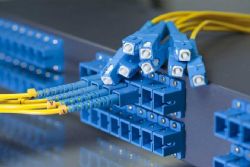 Spain's industry ministry has announced the extension of its 'Connected Schools' programme to the autonomous communities of Asturias, Galicia, Canary Islands and Castilla La Mancha.
The regions will follow La Rioja in receiving broadband at speeds of up to 100 Mbps in a total investment of EUR 67.2 million.
In total, some 800,000 pupils in 3,074 state-funded primary and secondary schools in the four regions will be connected to the high-speed broadband network.
ICT development agency Red.es has been entrusted with managing the project, which is part of Spain's Digital Agenda objectives and will be part funded by the European Regional Development Fund (ERDF).
The ultimate aim is to connect 6.5 million students in over 16,500 state-funded schools all over Spain, above all in rural areas.
Recommended Reading :
* Spain offers EU15 Mln in Hotel Wifi grants
* Spain doubles fibreoptic lines from 2014 - 2015