Spain's PSOE promise voting rights to foreigners with 5-year residency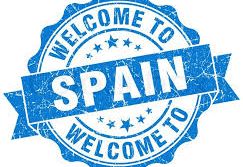 The Socialist Party (PSOE) has pledged to allow all foreigners living in Spain to vote in local elections if they can prove five years of residency.
The promise, which is part of the party's campaign program for the December 20 general election, breaks with current legislation granting municipal voting rights only to EU citizens and nationals from a dozen other countries that maintain reciprocity agreements with Spain.
If implemented, the move would add around a million-and-a-half new voters to the local rolls. Of these, around 725,000 hail from Morocco.
The next largest communities to benefit from voting rights would be the Chinese (189,853 people), followed by Ukrainians (76,078), Pakistanis (66,673), Algerians (52,484), Senegalese (51,127), Argentineans (36,107), Russians (34,803), Indians (32,725) and Dominicans (31,594).
During his second tenure (2008-2011), former Socialist prime minister José Luis Rodríguez Zapatero signed reciprocity agreements with 12 countries, mostly from Latin America. The decision satisfied old demands by immigrant groups established in Spain for years.
"Not allowing part of society to participate in the construction of its neighborhoods, villages and towns by electing the people who will manage their resources is an injustice that had to be redressed," said Mohammed Azahaf, a Socialist Party member who was instrumental in drafting the proposal.
Since the Popular Party (PP) won the 2011 elections, no more reciprocity agreements have been signed.
The emerging leftist party Podemos recently announced a similar campaign pledge, saying it wants foreigners to be able to vote in regional elections and referendums.
Recommended Reading :
* Spanish PM agrees to reform constitition if re-elected
* Spain's Rajoy vows to cut tax, create more jobs if re-elected