Registered unemployment falls ahead of Spanish election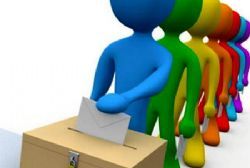 Official data has revealed the number of Spanish people registered as unemployed fell by 27,071 in November, the largest decrease on record for that month and welcome news for the conservative government ahead of Dec. 20 general elections.
The Ministry of Labour said Wednesday the total number of people registered as jobless was 4.15 million.
Quarterly unemployment surveys — considered more accurate by economists — put Spain's unemployment rate at 21.2% in Q3, with 5 million people out of work. The rate is the 2nd highest in the EU behind Greece.
Unemployment began to rocket in Spain in 2008 with the global financial crisis.
The ruling Popular Party is hoping the country's gradual economic recovery over the past two years will boost its fortunes in this month's election.
Recommended Reading :
* Spain's PSOE promise voting rights to foreigners with 5 year residency
* Spanish PM agrees to reform constitution if he wins re-election