Three Portguese banks face possible €55m loss in Spain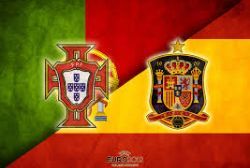 Three Portuguese banks, Novo Banco, BPI and Caixa Geral de Depósitos together have an exposure of €75 million to the Spanish renewable energy company Abengoa that could possibly collapse.
Spanish newspaper Expansión said late last week that more than 200 financial entities around the world are exposed to Abengoa, and are owed a total of €20.2 billion.
The list shows that Abengoa owes Novo Banco €55 million, Caixa Geral de Depósitos €10 million and BPI another €10 million.
In Spain, Santander has most to lose with €1.55 billion, followed by Bankia (€582 million).
Abengoa could become the largest bankruptcy in Spain's history. On Wednesday if filed for protection against its creditors following the failure of an investment deal by Spanish company Gonvarri Corparación Financiera. Abengoa employs 28,000 people all over the world (more than 6,500 in Spain), and has a financial debt of €8.9 billion.
The company was suspended from trading on the Ibex35 last week after falling 53.8%.
Recommended Reading :
* Spain's largest ever corporate bankruptcy
* Spain passes law against double-charges at Bank ATMs