EU calls on next Spanish government to extend economic reforms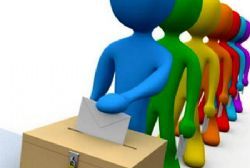 Less than 2 weeks ahead of Spain's general election, the European Commission has given its broad support to the policies carried out by the government of PM Mariano Rajoy over the last 4 years.
But in a report to be released this week Brussels says the next government will have to make further spending cuts if it is to meet agreed deficit reduction targets.
The Commission is also calling for deeper labor market reform, aimed at reducing the duality between fixed and temporary employment, and is critical of the measures taken to boost employment.
Brussels believes that even if GDP growth picks up in the coming months, there is no sign of a deeper recovery from the current crisis and that Spain is "vulnerable to external shocks." The country's banking system is exposed to "turbulence," particularly from Latin America, it says.
"Nobody ever imagined that monetary union would mean permanent creditors and permanent debtors," said ECB head Mario Draghi after the financial storm that swept through Spain in the summer of 2012, just months after Rajoy took office. Two-and-a-half years after requesting a €40-billion bailout for its banking system, Spain remains among the indebted nations whose accounts are scrutinized by the Commission twice a year. Following its visit in October, Brussels this week releases its Post-Program Surveillance Report, which provides a short 44-page insight into the current state of the Spanish economy.
This is the last such document to be released before Spain goes to the polls on December 20, and as such, can be seen as an end-of-term report on Rajoy's performance. "The recovery is getting stronger," reads the report, but adds that "there are significant imbalances." In general, the document mixes praise for the successes on the one hand, only to point out how much still needs to be done and just how weak the Spanish economy remains on the other.
>[?Finish the reforms. The report praises the government for its reforms, but says it has taken its foot of the gas, particularly in terms of creating a "unified market," which means addressing the "over-regulation" that it says is the result of the regions having too many conflicting laws. Employment has improved, but 21% of the workforce is registered as jobless, and youth unemployment figures are more than twice that in some areas. At the same time, a quarter of people in employment have short-term or zero-hours contracts, one of the highest among the OECD nations. Brussels wants action to reduce "segmentation" between fixed and temporary contracts that "put at risk the benefits of productivity and that negatively affect working conditions." It praises Madrid for keeping a lid on wage rises, but wants to see an end to collective bargaining. There have been more than 50 changes to Spain's labor laws since 1980, and Brussels wants more.
External factors and the debt. Spanish GDP has grown in 2015, which Brussels attributes to an improvement in employment following the labor reforms, as well as to external factors such as the fall in oil prices. But challenges remain: private debt is still 178% of GDP, foreign investment is down, Spain remains vulnerable to external shocks, and the trade deficit is growing. But the real problems are to be found in the public accounts: Spain has made adjustments, but the debt continues to grow and will be the highest in Europe next year. Rajoy is under pressure: he wants to woo voters with promises of lower taxes, but Brussels says more austerity is required, and is concerned about whoever takes office after December 20 continuing to follow its counsel, according to sources.
Banking sector remains weak. Brussels is very much focused on Spain's banking industry, which has made great strides in restructuring and recapitalization.
But bad loans still make up 11 percent of its assets, and Brussels has questions about the profitability of a sector that continues to shrink, with little liquidity, and that is subject to interest rates it has no say over. Financial reform has been completed and the bailout of summer 2012 was a success, but threats remain: the crisis in the emerging economies, and turbulence in Latin America particularly, a region where Spanish banks have a strong presence.
Brussels wants to see the privatization of lenders Bankia and BMN speeded up, and at the same time expresses doubts about Sareb, the bad bank created out of the lenders' toxic assets: it continues to lose money and its future is increasingly uncertain.
Recommended Reading :
* Spain's Rajoy vows to cut tax, create jobs if re-elected<
* Spain's Ciudadanos overtakes Socialists ahead of debate