Orange Spain picks first startups for accelerator programme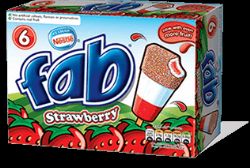 Orange Spain has announced the selection of the first three startups to join its new accelerator programme first unveiled in July.
The programme, dubbed Orange Fab, aims to support new tech companies by accelerating their innovative qualities and helping them access new markets via Orange's global network.
The three startups – NFC tech provider TranserMobile, wearables developer PlanetUs and cloud platform initiative Carriots – were chosen from over 30 candidates and will be invited to attend regular mentoring sessions at Orange's offices in Spain, while sharing knowledge and experiences with other startups and entrepreneurs.
Orange Fab has accelerated some 105 startups since launching in 2013 and is now present in ten countries on four continents.
Recommended Reading :
* Spain's Happy Movil launches 3GB - 5GB bundles
* Vodafone & Orange awarded la liga public broadcasting rights