Spanish PM promises tax cuts for pensioners if he wins election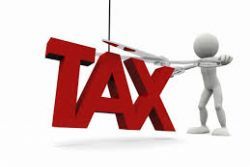 Spanish PM Mariano Rajoy said on Thursday he would lower income tax for pensioners who remained in the workforce, part of efforts to shore up his elderly political base 10 days before a hotly-contested election.
Spaniards over 55 are twice as likely to back Rajoy's governing center-right Partido Popular as younger voters, according to Spain's state pollster last week, and the party has already courted their votes by promising to protect pensions.
Rajoy also said during a television interview the PP would lower income tax for people of any age for a year after they find their first job, a pledge targeting millions of unemployed young Spaniards who are struggling to join the workforce.
Spain has one of the highest youth unemployment rates in the EU, with almost half of all job-seekers under 25 unable to find work.
"Given that there is now greater economic activity in Spain and that the state is collecting more tax revenue, we can again lower taxes," Rajoy said, referring to income tax cuts implemented in July.
The European Commission has said Spain will need to revisit its 2016 budget after the election as it says it is based on unrealistic growth forecasts. The budget was passed before the latest promises for further tax cuts.
The government expects the Spanish economy to grow by 3.3% this year, having emerged from recession in mid-2013, but unemployment remains above 20%.
Rajoy's PP will win the Dec. 20 parliamentary election but fall short of a majority, according to a closely watched official poll published on Dec. 3.
The poll also showed a leap in support for a new reformist party that may play the role of kingmaker.
Recommended Reading :
* Retired Expats must prove they are not dead
* Expat retirees miss out on £850 Mln owed to them