Madrid Calls Kabul Car Bomb Near Embassy 'Attack Against Spain'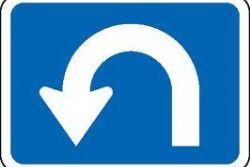 A car bomb detonated in Kabul's Sherpor district near the Spanish diplomatic mission, killing two Spanish and four Afghan policemen. The blast in the area where other embassies and government buildings are located was followed by heavy gunfire.
"This attack… [was] directed against Spain and against its cooperation mission aiming to strengthen democracy in Afghanistan," the statement said.
Commenting on the tragedy, Spanish Prime Minister Mariano Rajoy said Friday the explosion had not been directed against the embassy itself, but a nearby guest house.
Afghanistan has long been in political and social turmoil, with the armed Taliban movement redoubling their insurgency across the country and the violent extremist Islamic State taking advantage of the instability to gain a foothold in the country.
Recommended Reading :
* Spain's PM says Kabul attack 'not against Spain'
* Spain's anti-terror hotline hailed a success