A guiri's guide to the Spanish election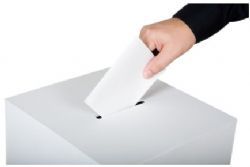 Why is this election so significant ?
The general election of December 20 is already being viewed as a game-changer, no matter what the outcome.
This is because, for the first time since Spain embraced democracy in the late 1970s following the Franco dictatorship, two emerging parties are posing a serious challenge to the Socialists (PSOE) and the conservative Popular Party (PP).
Until now, these two had simply been taking turns in government, with the ruling party seeking temporary arrangements with small groups if it did not enjoy an absolute majority.
Voter intention surveys show a new fragmented scenario in which all four parties enjoy similar levels of support. This will force the winner to reach long-term deals with other groups in order to govern for the next 4 years.
In keeping with this feeling of history being made, turnout is expected to reach as high as 80%, similar to the 1982 election that gave a landslide victory to the PSOE and effectively institutionalized the two-party system.
Who are these new challengers ?
The protracted economic crisis spawned a new anti-establishment party called Podemos, which touched a chord with disgruntled voters and received unexpected levels of support at the European elections of May 2014. Although it started out as a leftist group that openly expressed support for the Venezuelan regime and for the Syriza party in Greece, its leader Pablo Iglesias has since steered Podemos towards the center of the political spectrum, where it hopes to take the Socialists' place.
Meanwhile, a Catalan party called Ciutadans (Citizens) – which had been around since 2006 but was regional in scope – made the jump to national politics with a similar message of institutional reform. Now known as Ciudadanos, this party is taking votes away from both the PSOE and the PP with a mix of progressive social policies and pro-market economics.
Who are the main candidates ?
Partido Popular (PP): Mariano Rajoy, 60, is trying to win the re-election on the strength of Spain's budding economic recovery. With a long political career that includes ministerial positions from 1996 to 2003, the incumbent is refusing to acknowledge the rise of the emerging parties, and declined invitations to participate in four-way debates. While the entire opposition is casting him as the symbol of institutional corruption following a raft of graft cases affecting his party, Rajoy presents himself as a bulwark of stability against new, untried parties that were created, in his words, "a quarter of an hour ago."
SOCIALIST PARTY (PSOE): Pedro Sánchez, 43, was elected in primaries held in 2014 to breathe new life into a party that had sustained a crushing defeat at the 2011 election. Aware that he is losing votes to both Podemos and Ciudadanos, Sánchez is portraying his party as the only credible alternative to the PP, and one with a long record of service that includes the passing of landmark legislation such as the abortion law, the disability law and the same-sex marriage law. But Sánchez is still struggling to contain the fallout from the previous Socialist administration's handling of the economic crisis, as well as claims by both emerging parties that the PSOE and PP are part of the same self-serving political elite. Sánchez, for his part, describes Iglesias as a far-left choice and Rivera as a younger version of Rajoy.
PODEMOS: The pony-tailed Pablo Iglesias – named after the 19th-century founder of the Socialist Party – emerged in 2014 as Spain's most charismatic politician. A university lecturer by trade, his long experience in political talk is evident in his easy attitude in front of a camera and well-crafted rhetoric. After making world headlines with his passionate attack against Spain's corrupt "caste" and promises of a new way of doing politics, Podemos experienced a meteoric rise in popularity, then began losing steam. Iglesias, 37, quietly began dropping some of his most radical proposals and turned Podemos into a more mainstream party that center voters could relate to. But his rivals keep bringing up the party's early ties to Venezuela's Hugo Chávez in a bid to cast Podemos as an extreme choice.
CIUDADANOS (C's): Albert Rivera, 36, is the youngest candidate to the prime minister's office yet has almost a decade's worth of accumulated experience in the Catalan parliament, where he represented Catalans who do not support separatist views. Ciudadanos performed well at the regional elections of 2012, and became the second most-voted force at the recent September election. In the meantime, Rivera has successfully transformed Ciudadanos from a regional party into a national organization whose proposals cut across the left-right divide, attracting voters from both sides. Rivera, like Iglesias, emphasizes the need for a new generation of politicians who will bring greater transparency and democratic renewal to the country's institutions. He has talked about the need for a "second transition" to a more mature democracy based on talent, productivity and knowledge rather than cronyism.
OTHERS: Running far behind these four are small groups such as Union, Progress and Democracy (UPyD) and the United Left, as well as regional ones that may secure some national representation, such as Catalonia's Democracia i Llibertat (the new name for Catalan premier Artur Mas' Convergence party, which has teamed up with smaller organizations) or the Basque Nationalist Party (PNV).
How is this campaign different from those of the past ?
Change is already underway with a campaign that is much more focused on television appearances and social media presence than on political rallies. Candidates are multiplying their appearances on entertainment shows, and all but Rajoy have also participated in election debates such as the one organized by EL PAÍS, which for the first time pitted more than two contenders against each other and took questions from the audience.
When and how will people vote ?
Polling stations open at 9am and close at 8pm. Spaniards are choosing 350 congress members and 208 senators in the 12th general election to be held in democratic times. Voters have to choose from closed lists offered by each party – one list for Congress and one list for the Senate. Ciudadanos is proposing a change to the voting system to give voters more power over who they choose and to make candidates more accountable to their constituency.
Security will also be tight as this is the first election in which Spain is on a level 4 terror alert. The country has been on high alert ever since the Jihadist attacks against the Paris publication Charlie Hebdo. This is also the first time that Spain has held a general election since Felipe VI became the new king of Spain.
What are the likely outcomes /
The latest opinion poll shows the PP winning again, but losing its absolute majority. According to a Metroscopia poll carried out between December 7 and 10, the PP will win 25.3% of the vote, which means between 105 and 112 seats in Congress.
But it will have to reach a deal with another party if it is to continue in power. If the poll is accurate, the Socialists will place second, earning 21% of the vote and between 85 and 94 deputies, with Podemos third (19.1%, 55 to 64 seats) and Ciudadanos fourth (18.2%, 53 to 67 seats). The latter pair have been regularly switching places in the polls in the run up to the elections.
And the race is even tighter in the cities. The latest survey shows that in Madrid, Barcelona, Valencia, Seville and Alicante, their combined 106 congressional seats would be divided more or less equally between the PP, the Socialists, Ciudadanos and Podemos.
But the Spanish voting system is skewed in favor of the two top-performing parties, which will play in the PP and PSOE's favor even if the challengers do well in the big cities.
According to a survey by the Center for Sociology Research (CIS), the PP and Ciudadanos could reach a deal that would secure an absolute majority in Congress. An agreement between the PSOE and the PP could also achieve the same, but this is a highly unlikely scenario.
How will the political landscape change after December 20 ?
The two-party system in place since the 1980s led to a finger-in-the-eye style of politics in Spain, in which the governing party typically repealed (or tried to repeal) legislation enacted by its rival. This has been particularly true of education laws, which change every few years as government's come and go.
Both Podemos and Ciudadanos have criticized this attitude, and promise to introduce a broader vision that puts citizen concerns ahead of partisan interests. If either one becomes a partner in government, they could be in a position to enforce changes.