Spain court to probe claims against Abengoa ex-chairman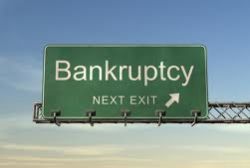 Spain's High Court said on Friday it will investigate claims against the former Chairman and the former CEO of engineering and energy firm Abengoa filed by investors hit by the company's financial troubles.
The High Court in Madrid has asked the former Chairman, Felipe Benjumea, to post a bond of 11.5 million euros to cover potential liabilities within 24 hours, the court said in a ruling.
The ruling also said it has asked the Spanish stock market regulator for information on trading in Abengoa shares by the investment fund Blackrock since Aug. 1.
Recommended Reading :
* Spain's largest ever corporate bankruptcy
* Spain's Gov't approves the sun tax