"Corvera Airport Open 2017"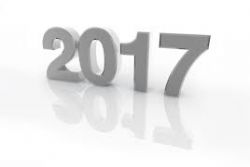 In an interview with Cadena Sur radio station, the Minister of Employment, Economy and Tourism for the region of Murcia, stated that Corvera Airport would be open to the public in 2017.
Juan Hernandez Albarracín spoke in the "Day to Day" program moments after leaving a meeting of the Regional Council of Chambers of Commerce, where the subject of Corvera Airport - specifically it's intended impact on the local economy - was discussed in detail.
Murcia is set to promote tourism in the region at the FITUR exhibition in January, and following on from a record-breaking year for tourism to Spain as a whole, it is hoped that the region can capitalise on this for 2016.
Sadly, it seems that the Minister's comments confirm suspicions that the airport - which would otherwise be instrumental in promoting tourism to the region - will not be operational next year.
Recommended Reading :
* Murcia's San Javier Airport numbers down on Corvera confusion
* Murcia's Corvera Airport open May 2016, Ryanair hub ?