Paramount Murcia : What Now ?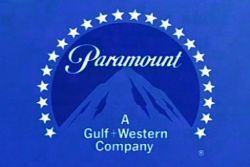 The death of businessman Jesus Samper yesterday morning, has raised a question mark over the future of the Paramount Murcia theme park project.
Samper, 65, was the President of Proyectos Emblemáticos Murcianos S.A. (PREMURSA) - the promoter and developer of the project - and the main driving force.
The project is currently awaiting the investment necessary to complete construction, and without Samper investor confidence is set to plummet.
Late last year Samper, who also owns Real Murcia football club, acknowledged that the project had stalled due to insufficient investor interest, but nonetheless refused to be bowed by this apparent failure.
Another blow came in September with the closure of Premursa's regional office, with many citing this as evidence of the company making a strategic departure from the project.
It is perhaps a sad irony that Samper himself had previously 'guaranteed' that the theme park would be open before the end of 2015. With less than 2 weeks until that deadline passes, it seems that the project may very be described as 'being the death of him'.
Recommended Reading :
* Paramount Murcia open end 2015
* Premursa confirms grant award for Paramount Murcia