Turnout in Spain election inches up from 2011 levels at 1700 GMT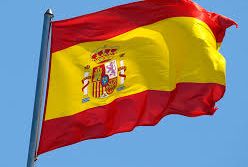 Turnout in Spain's general election reached 58.36% at 1700 GMT on Sunday, according to the second official reading announced by the government, compared to 57.65% at the same time during the last ballot in November.
Participation was expected to top that of the last election as four parties vie for power, with newcomer forces likely to make gains and shake up a two-party system traditionally dominated by the mainstream conservatives and Socialists.
The election's first exit polls are expected to be announced at around 1900 GMT.
Recommended Reading :
* Voting underway at tightest elections Spain has ever seen
* Rajoy rejects notion of great coalition with Socialists