Fitch: Inconclusive Spain Vote Increases Fiscal Reform Risks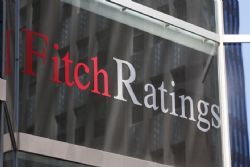 The following statement was released by Fitch's rating agency.
THE inconclusive outcome of Spain's general election increases the related risks of prolonged political uncertainty, and potentially a looser fiscal policy stance and/or a reversal of structural reforms, Fitch Ratings says.
The ruling Popular Party (PP) remains the largest party but lost its parliamentary majority, securing 123 of 350 seats, while the Socialist Party (PSOE) won 90. The results confirm the shift away from PP-PSOE dominance of Spanish politics resulting from the emergence of two new parties, Podemos and Ciudadanos, since the previous election in 2011.
They secured 69 and 40 seats, respectively. Other parties have 28 seats between them. The PP's Mariano Rajoy has said he will try to form an administration, but this may take time and options look limited.
A PP-PSOE "grand coalition" would have a majority (unlike a PP-Ciudadanos tie-up) but appears politically unlikely. A coalition would therefore probably require at least three parties, making it more challenging to secure a coherent and stable government.
Fresh elections next year are a possibility.
The advent of Podemos and Ciudadanos has taken Spanish politics into a new era and Sunday's poll was always likely to present a wider range of potential combinations, as we noted when we affirmed Spain's 'BBB+'/Stable sovereign rating in October. But if the outcome is a weak government or one reliant on more radical parties, some roll-back of previous reforms and fiscal loosening could result.
The recent strong cyclical economic recovery has offset some risks posed by the stalling of fiscal consolidation in the run-up to the elections. Combined with very low interest rates, this has helped reduce budget deficits, which we forecast to drop to 4.3% of GDP this year, 3.1% in 2016 and 2.7% in 2017 (2010-2014 average was 8.3%).
But Spain's fiscal adjustment is still incomplete. We forecast gross general government debt to GDP to peak this year at 99% and decline to 90% in 2024 under our baseline scenario, but this would still be more than double the 'BBB' category median. In the short run political uncertainty is likely to have limited impact on fiscal policy as the 2016 budget was approved before the elections.
We maintain our baseline assumption that any new government will keep public debt/GDP declining in the latter half of the decade, consistent with eurozone and Spanish fiscal policy rules, although the election increases risks of slippage. But an extended period of political uncertainty and the possibility of a partial reversal of reform and consolidation measures could damage economic confidence and reverse the current benign macro-fiscal dynamics.
One of the key challenges facing Spain's new government will be to formulate its response to the Catalonia regional parliament's November decision to formally start the process of independence.
The differing stances of Spain's main political parties on the issue and the potential influence in parliament of nationalist regional parties means this is a significant political uncertainty.
Finding a mutually acceptable agreement between Madrid and Barcelona (and potentially other regions) on regional reform and more autonomy for Catalonia within Spain will be challenging.
Recommended Reading :
* European stocks hit by pain in Spain
* EU says Spain too optimistic on growth, warns on deficit