Spanish police break up ring smuggling Iranians to Spain and UK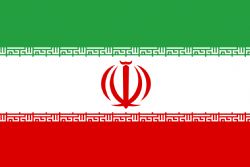 Spanish police have broken up a smuggling ring dedicated to bringing Iranians to Spain and then Britain for between EU10,000 and EU15,000 per person, the Interior Ministry said in a statement on Thursday.
In collaboration with Britain's Risk and Liaison Overseas network (Ralon), Spanish police arrested six members of the organisation in Madrid and Fuengirola in the province of Malaga in southern Spain, the ministry said.
The group had illegally helped 50 Iranians to travel to Spain over the last nine months through the use of fake visas in their legitimate passports, it said. The immigrants were then supplied with fake passports, sent from Greece, France and Britain, for the final step to reach Britain.
The police confiscated EU100,000 in cash, hidden in secret compartments in suitcases, 47 falsified passports, documents related to the network and high-end vehicles, the ministry said.
Recommended Reading :
* Spain "Will accept it's corresponding refugee share" : FM
* PP Seeks to legalise spot deportations of illegal immigrants