Spain arrests Five Liverpool men over £480m cocaine plot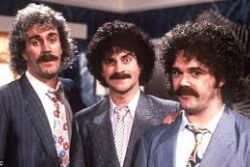 Five Liverpool men were arrested over an alleged plot to smuggle cocaine worth £480m out of northern Spain - the biggest in the Galicia region for two decades.
The National Crime Agency (NCA) suspect the drugs were due to be smuggled out of the country in a specially adapted van and were destined for Merseyside.
A gun and one million euro in cash - £730,000 - were also seized by Spanish police, acting on a tip-off from the NCA.
The raid was carried out on December 14, but under Spanish law details were only made public today.
Five men from Liverpool - two aged 47 and the other three aged 31, 34 and 59 - were arrested.
A 41-year-old man from Kingston in Surrey and a man aged 50 from Thornbury in Gloucestershire were also held, along with two Spaniards and two Dutch men.
Police swooped on a warehouse in Galicia, north west Spain, where the gang were about to load part of the stash into a secret compartment in the roof of a van.
The ECHO understands that the British gang had put down a 500,000 euro (£360,000) deposit for the first 700kg of the drug, which was due to be driven back to the UK stashed in the adapted van.
Spanish national police described the gang as a "major international drug trafficking organization dedicated to maritime transport of cocaine from South America to Europe".
They said the drug was imported to Spain by boat and that the traffickers had agreed to the sell the wares to Brits based on the Costa del Sol.
The raid came just weeks after Spanish police and the NCA worked to intercept an alleged £240m drugs plot.
Six Merseyside men were arrested after the illicit shipment was uncovered on a boat which had sailed from Colombia to Valencia in Spain.
A shipping container appeared to be loaded with sacks of charcoal on wooden pallets - but tests revealed the pallets were made of compressed cocaine powder made to look like wood.
Some of the sacks contained cocaine cleverly disguised as charcoal.
Coordinated strikes led to six men from Merseyside being arrested in the UK and Dubai.
NCA officers arrested a 44-year-old at Liverpool John Lennon Airport , along with a 54-year-old and a 50 year-old in the rooftop car park of the Belle Vale Shopping Centre.
Merseyside Police detained a 46-year-old at an address in Knowsley Village.
Dubai Police's Anti-Narcotic unit arrested a 39-year-old and a 38-year-old, both originally from Liverpool, at a luxury apartment.
Recommended Reading :
* Albanian named in Helicopter crash in Spain suspected of smuggling drugs
* Russian Mafia operated out of Spain for over a decade : Prosecutors