Outrage over Archbishop of Spain comments against women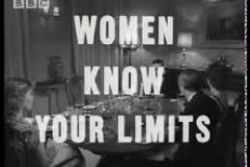 Spanish Archbishop, Braulio Rodriguez, has come under fire for saying that woman are to blame for domestic abuse committed against them. He made the comments during a Mass at Toledo Cathedral on 27th December, insinuating that domestic violence happens because 'women do not obey men.'
Despite the backlash received, the comments were still published in the Our Father parish bulletin shortly after they were made. Rodriguez described how the root cause of violence and abuse against women is as a result of "'disobedience" 'or often the macho reaction comes about because she asked for a separation."
He was quoted in saying :
"The majority of cases of domestic violence happen because the woman's partner does not accept them, or rejects them for not accepting their demands."
The Metro reported that there has already been a call for him to be jailed for inciting violence against women. Thousands of Spanish women have taken to social media to show their disapproval at the comments made. In addition to this a number of protests have also taken place all over Spain.
Recommended Reading :
* The successes and failures of Spain's fight against domestic abuse
* Spain rallies against domestic violence