Iran plans investment in Spanish oil refinery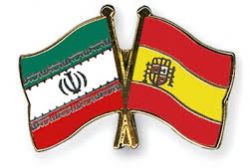 Iran is planning investment in the construction of an oil refinery in Spain with the capacity of refining 200,000 barrels of oil per day, a top official said.
The project will guarantee Iran's oil sale to Spain, Abbas Kazemi, Deputy Petroleum Minister and managing director of National Iranian Oil Refining and Distribution Company (NIORDC), told Irna, Iranís official news agency.
Spanish companies have offered a series of proposals for the setting up of refinery in the country, using Iranian crude oil, Kazemi explained.
Iran will bear 50 per cent of the cost of development of the refinery, while the remainder will be borne by Spanish firms, he said, noting that talks were underway for the proposal.
Recommended Reading :
* Spanish Police break up ring smuggling Iranians to Spain and UK
* Investors view Spanish political instability as risk to Euro