Regional Gov't to keep Corvera Airport concession payment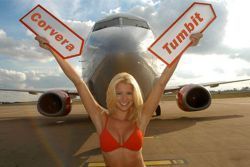 The regional Government of Murcia looks set to keep the EU7 Mln sum paid to them by Aeromur for the concession to operate Corvera Airport back in 2007.
This comes in spite of the company, led by construction company SACYR losing the concession due to their inability to bring the facility into operation in 2013.
A court hearing ruled in favor of the regional government, which overruled an earlier appeal by Aeromur, considering the sum a penalty for "breaching its obligations ".
Minister of Public Works and Infrastructure, Francisco Barnabas,commented that the ruling was "good news" because it confirms everything that the regional government had done concerning Corvera Airport "is consistent with the law" and that it is Aeromur "which has failed".
Pressed on the future of the Airport, Barnabas stated how he expected to pass 3 milestones in the coming months :
One of them is completing the agreement with AENA for the opening of Corvera and closure of San Javier Airports.
Second is the completion of the court order for the regional government to take back full legal possession of the Airport from Aeromur.
(The regional government has nonetheless had to budget some EU500,000 for the maintenance, security and surveillance for the facility until such a time that a new concessionaire is legally appointed.)
Third, Barnabas hopes to tender for a new concession holder for the Airport (Whilst AENA may be one of a number to operate the facility, it is by no means the case that they will also hold the concession - these are two separate issues.
Barnabas conceded that of the 5 companies linked to Corvera Airport AENA offers a "solvency" because it is a major operator of existing airports nationwide, with a "more than proven" track record and experience, but has stressed that all companies that have shown interest are "solvent".
All are "recognised, serious and solvents airport managers," stressed Barnabas, who has insisted that it is a public contest and win "one who submits the best offer, call and call as long as it complies with the guarantees the Community will demand ".
Recommended Reading ;
* Valcarcel sued over Corvera loan guarantee