Owner of Spain's Parques Reunidos considers flotation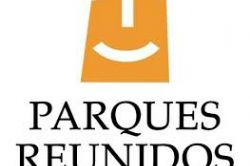 Private equity group Arle Capital, owner of Spain's Parques Reunidos, is considering a flotation of the theme park operator on the Madrid stock exchange with the aim of getting a better return on its investment, a source involved in the deal said.
A listing could value the company at around EU2 Bln, the source added.
In October, Arle received several preliminary offers for the theme park company from rival private equity firms, including London-based Apax and Advent and U.S. funds Carlyle and KSL Capital Partners.
The bids fell short of the price Arle had been seeking, according to the source, in part because debt market conditions were becoming trickier for the potential buyers.
"Before Christmas, Arle sounded out the interest of some investors and got a very positive response. The flotation would reach the valuation it is demanding," the source said.
Another source familiar with the situation said Morgan Stanley and Deutsche Bank were working with Arle on the possible deal. An Arle spokesman declined to comment and the two banks could not be reached.
Parques Reunidos' portfolio includes the Miami Seaquarium and the Zoo Aquarium of Madrid.
Arle acquired Parques Reunidos in 2007 for 1 billion euros. In April 2015, Parques Reunidos announced it had returned to growth after three difficult financial years, with the number of visitors growing for the first time since 2009.
Recommended Reading :
* Paramount Murcia : What Now ?
* Paramount Murcia open end 2015 ?