Spain may yet change Solar Policy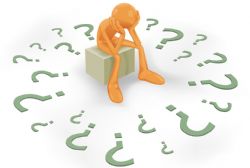 In March of 2015, Spain produced about 47% of its electricity from renewable energy sources – mostly from wind power and hydroelectric.
Solar only contributed a small amount, but that is not because Spain lacks solar power resources. There was a time fairly recently when Spain's solar industry was doing well. In fact, in 2007 there were only about 690 MW of solar power there, but government policies helped it surge to 3.5 GW. However, that success created some conflict with the energy companies.
They were not happy and started exerting their influence, "The main reason is the threat to major energy companies' bulk investments in fossil fuels, which has led to formidable lobbying," said Greenpeace in a report last year on economic recovery with renewables in Spain." In October of 2015, the Spanish government levied something like a PV solar "sun tax" on solar power systems.
PVtech.org called the government decree "a new punitive regulation for self-consumption of solar." After the decree was made, the Spanish region of Murcia appealed, but in January of 2016 the appeal was rejected by the Spanish government. However, all might not be lost, as one of its reporters also explained that the most recent development does not mean there is no hope for solar in Spain. "Despite the Spanish government announcement about the rejection of the Murcia appeal, Daniel Pérez, attorney at Holtrop S.L.P, told PV Tech that the full judgment of the Constitutional Court is not yet public and will only be published in the next two or three weeks. Contacts at the court have also informed Pérez that there are three judges who do not agree with the main decision, which was not reported by the government."
Murcia previously took legal action against anti-solar policies in 2013, so it is no stranger to legal proceedings. This region has over 400 MW of solar power capacity.
Overall, Spain has plenty of solar power potential. "Spain has one of the highest levels of solar irradiance in Europe. With some regions receiving 2000 kWh per square meter annually, Southern Spain receives sunlight comparable to Northern Africa making this part of the country particularly suitable [for] PV deployment."
Ground-mounted solar farms account for approximately 80% of Spain's solar power market, with the residential form constituting only about one percent. Considering the amount of sunlight and available rooftop space, this situation seems an unfortunate waste of an available natural resource.
Recommended Reading :
* Spanish Court sides with Gov't over decree cutting renewable subsidies
* Spain's Gov't approves the 'Sun Tax'