61% of Spaniards want deals to avoid new election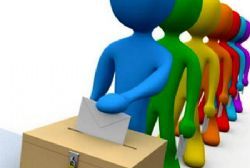 Most Spaniards do not want to see a repeat election, a new survey has found.
Instead, they would rather see their politicians forge cross-party alliances in order to form a government.
Following inconclusive elections on December 20 in which no party managed to secure a convincing majority, a survey by polling firm Metroscopia shows that 61% of respondents would like deputies to reach out across the aisle, compared with 33% who would rather go back to the ballot boxes.
Supporters of the anti-austerity Podemos party figure prominently among those who would prefer a fresh election in Spain.
But voting intention figures show that very little would change if acting PM Mariano Rajoy called voters to the polls again. His conservative Partido Popular would again gain the largest number of deputies, but still fall short of the 176 required for an absolute majority.
However, the voting intention results show that Podemos would outperform the Socialist Party (PSOE) by a little over one percentage point, while the other emerging party, Ciudadanos, would gain an additional three points from the December election. In other words the PSOE, which came in second with 90 deputies, stands to lose the most from a new vote.
In any case, a new election would still force parties to negotiate a coalition government or, at the very least, a minority government with case-by-case support to guarantee that legislation gets passed.
The survey, conducted between January 12 and 14, suggests that it is politicians, rather than citizens, who are drawing red lines and setting up stringent conditions for hypothetical alliances.
The poll also shows that 70% of citizens trust their parties of choice to reach the most convenient deals, rather than come up with an ideal combination of their own. Another 58% would like to see a minority government led by the party that gained the most votes, which would then have to "negotiate all its decisions with other parties."
As for potential coalitions, 40% of respondents supported either a PP-Ciudadanos deal or a three-way alliance between the PP, PSOE and Ciudadanos. But 39% would rather see the Socialists team up with Podemos.
Only 27% of Socialist sympathizers favored a grand coalition between the two traditional rivals, PP and PSOE, compared with 69% of PP voters.
For his part, Rajoy is defending the three-party alliance of PP, PSOE and Ciudadanos that would represent 250 seats in Congress. All three groups, said the acting prime minister, agree "on the fundamental issues; anything else would be anti-natural."
Citizens seem unconcerned that no single party achieved an absolute majority at the December 20 election. In fact, 61% prefer it this way, compared with 14% who view the situation negatively, the Metroscopia survey shows.
Podemos voters showed the greatest satisfaction at this lack of strong majorities (85%), followed by Socialist supporters (69%) and followers of Ciudadanos (52%).
By contrast, 64% of PP sympathizers said it was a bad thing for no party to have an absolute majority.
Recommended Reading :
* Spain's King to meet Political leaders amid deadlock
* EC calls on Spain to form stable government