Political impasse means Spain faces lost year for reforms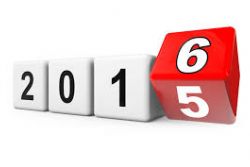 A political logjam in Spain expected to last at least several months is set to slow the pace of economic reforms sharply, storing up obstacles for growth in a country seeking to extend a recovery from deep crisis.
With the 2016 budget already passed and a strong economic tailwind from record low oil prices and interest rates, Spanish politicians have little or no pressure to reach a deal on a coalition government following inconclusive elections.
Just shy of a month on from the vote, the euro zone's fourth largest economy has no settled government nor any sign of getting one soon.
In the meantime, the pile of reforms many see as essential to furthering the turnaround - including changing the way regions are financed, overhauling the social security system and further fixes for the job market - is building up fast.
Some analysts believe that at best, a return to political stability in the months ahead, including via fresh elections, could allow for more policy adjustments, but only in 2017. This would come after economic legislation already took a backseat last year in the run-up to the Dec. 20 election.
The centre-right PP of acting PM Mariano Rajoy - which passed landmark bills, including a reduction of firing costs in 2012 that was lauded by many economists but contested by progressive parties - steered clear of divisive reforms at the end of the year after the spending cuts it imposed during the recession alienated many voters.
"The momentum for reforms is not there even if there were a stable government," said Yvan Mamalet, a senior economist at Societe Generale. "We do not see any significant reforms in 2016."
Yet economic measures to help companies get back on their feet after insolvency or to launch start-ups more easily, coupled with an education overhaul to kick-start Spain's perennially weak productivity levels, could make a difference.
More reforms could push Spain's potential long term growth prospects to an annual rate of 2%, rather than the 1% projected by Societe Generale, Mamalet said.
A redesign of Spain's lopsided system of financing its autonomous communities, meanwhile, would allay some of the country's difficulties in meeting spending targets. It was put off by Rajoy's party until 2016 but could now be kicked even further down the road.
"(Regional financing) is an urgent matter, the system is faulty and needs to be addressed," said Angel de la Fuente, an economist at Madrid-based think tank Fedea.
FEW INCENTIVES
It is not all bleak. Without further changes this year, Spain's economy is still expected to get through 2016 in resilient form. But that may further reduce any incentive for reforms in the short term.
Improving tax revenues, for instance, have taken some of the heat off the regional financing dilemma, which revolves around how such income is distributed, Fedea's De la Fuente said.
Meanwhile solid consumer spending should push firms to hire, chipping away at an eye-wateringly high unemployment rate of over 20 percent. A weak euro is drawing more tourists than ever to Spain's beaches, and a stimulus plan from the European Central Bank is keeping borrowing costs in check.
"There are a number of factors that for now can offset any slowdown in investment growth or any instability," said Miguel Cardoso, Chief Economist for Spain at BBVA, which sees output expanding by 2.7% in 2016, slightly less than in 2015.
"The economic reforms that were brought in over recent years that can sustain growth in the coming quarters, and there is also the ECB's bond buying programme," he added.
But the political deadlock could end up taking its toll, especially if it remains unclear for a prolonged period which way economic policy is going.
Some in business circles fear a reversal of the most recent labour legislation as promised by the Socialist party or leftist newcomer Podemos.
At the same time Spain is still under scrutiny from the European Commission over how it can go further on the jobs front and reduce employers' abuse of temporary contracts, a problem that is also dragging on productivity.
Even a quicker resolution to the political impasse than expected by most may not advance the economic agenda.
The demands of parties trying to partner up could likely take precedence, Fedea's De la Fuente said. An independence drive in Catalonia, where a separatist local government is promoting a roadmap to secession, will also be high on the list of issues to tackle.
"The most likely reforms now are more political than economic - we're talking about measures against corruption, the reform of the Constitution or of the electoral law," he said.
Recommended Reading :
* Investors view Spanish Political instability as risk to Euro
* European stocks hit by pain in Spain