Spain's bad loans ratio falls to 10.35% in Nov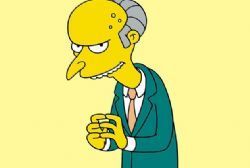 Spanish banks' bad debts as a percentage of total loans fell to 10.35% in November, according to provisional data published on Monday by the Bank of Spain.
Bad loans stood at EU138.894 Bln in the 11th month of 2015, its lowest level since November, 2011, the Bank said, while overall lending stood at EU1.342 Trillion.
From October to November, bad loans fell by EU2.026 Bln and the rate has fallen by 3.25% from the maximum reached in December, 2013 when the bad loans ratio stood at 13.6%.
The rate had also fallen in December 2012 and February 2013 as a result of transfers of toxic assets made by some Spanish banks to the Spanish 'bad bank', SAREB.
Recommended Reading :
* Debt and reforms top investor concerns as Spain goes to the polls
* Spain to forgive EU17 Bln in Cuban debt interest