Spain seizes on end of Iran's sanctions with plan for joint refinery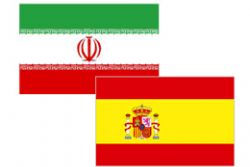 Iran and Spain are discussing the construction of an Iranian-owned oil refinery at the Gibraltar strait, the Spanish foreign minister said on Monday, a day after sanctions against the economically isolated Islamic republic were lifted.
Foreign Minister Jose Manuel Garcia-Margallo said he hoped the planned refinery, which would be built in the southern port city of Algeciras with local Spanish firms, would be the first of many deals between the two countries.
The USA and EU on Saturday revoked crippling sanctions against Iran, which had cut its oil exports by about a half since its pre-sanctions 2011 peak, in return for Tehran complying with a deal to curb its nuclear ambitions.
Iran's Deputy Oil Minister Abbas Kazemi said in November that buying or investing in overseas oil refineries would be Iran's policy after the end of sanctions given its plans to significantly boost its oil output.
On Monday, Iran ordered a rise in oil output by 500,000 barrels a day, Iranian official media reported.
Margallo told reporters in Brussels the entire Iranian energy industry would have to be restructured following its return to the international economy, and Spain was well placed to assist.
"What we see here is a new chance for the region to stabilize and for our companies to secure good business opportunities," Margallo said before a meeting of EU foreign ministers.
"Our political relationship with Iran is very good because we moved faster than other countries and are now very well placed for future business," said Margallo, who investigated opportunities in a post-sanction Iran during a visit in 2014 and has often spoken favorably about closer dialogue.
Margallo added that an Iranian refinery in Algeciras would boost employment in a region that has the highest unemployment rate in Spain.
Kazemi said last week a possible facility would refine around 200,000 barrels a day, almost equaling Spain's current largest Gibraltar-San Roque refinery, owned by Spanish firm Cepsa.
Neither Kazemi or Margallo have yet said which Spanish firms would be involved in the project.
Recommended Reading :
* Iran plans investment in Spanish Oil refinery
* Spanish Police break up ring smuggling Iranians to Spain and UK