Spain police raid offices of public water company, arrest 13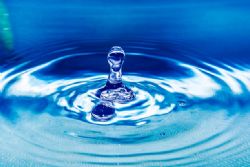 Spanish police said they had raided the offices of state-run water contract company Acuamed in Madrid, Barcelona, Valencia and Murcia and arrested 13 people on Monday as part of an investigation into irregular concessions.
The arrests are the latest in a string of corruption scandals over the way public and private contracts were awarded during Spain's boom years before the country entered a deep recession triggered by its 2008 property crash.
The public backlash against such irregularities has taken its toll on Spanish politicians, with the traditional parties on the right and left in Spain ceding votes in an inconclusive Dec. 20 general election to newer forces campaigning hard against corruption.
Acuamed, which comes under the Ministry of Agriculture, Food and Environment, had fraudulently allocated building projects and falsified certifications in order to fatten payments to contractors, police said in a statement.
The director and head of engineering of Acuamed, which is tasked with contracting, constructing, purchasing and operating public water works for Mediterranean river basins, were among those taken into custody, a police spokesman said earlier.
The police statement added that 35 people would be placed under investigation over the next few days.
Recommended Reading :
* Spain launches 1st transparency website
* Spain ranked 37th most corrupt country