Spanish Regional government bans unattended gas stations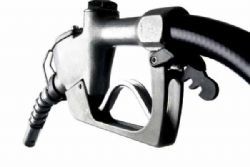 The regional government of Valencia has introduced legislative changes to prohibit unattended self-service gas stations, ending the 'low cost' trend in the fuel retailing market, reported Cadena SER.From January this year, every gas station in Valencia will have to have a least one worker to attend incidents and help people with disabilities refuel during day time.
The legal move from the Communitat Valenciana represents a huge blow to the so called 'low cost' gas stations, which have become increasingly popular since the start of the economic crisis in 2008. These service stations cut costs by having zero employees, automated payment machines at the pump, and guided self-service dispensers.
With the new regulation at least one employee will have to be present at every gas station during day time, which will go from either 6 or 7 AM to 10 or 11 PM. The exact times still have to be agreed by the government.
Those 'low cost' gas stations which to do not comply with the new legal standards could be punished with fines ranging from 3,000 to 15,000 Euros. The Valencian Community, which has a population of around 5 million, currently has about 100 of these gas stations.
Recommended Reading :
* Spain bans repsol from building new Petrol stations
* EU ruling on fuel tax to cost Spain billions