Spain's Popular to speed up property asset sales in 2016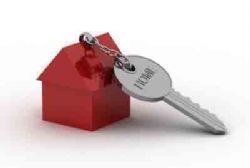 Spain's Banco Popular is considering selling up to EU8 Bln worth of real estate assets in 2016 to reshape its balance sheet, a source familiar with the matter said on Wednesday.
Popular, Spain's seventh-largest bank by market value, is the most exposed to the property sector of any listed Spanish lender.
Its 2016 sales plan, reported on Wednesday by newspapers El Pais and Expansion, would reduce Popular's property assets by about 30%.
The bank declined to comment.
A 2008 crash sent Spanish real estate prices tumbling and tripped up many banks, leading some into state bailouts to cope with losses on loans and assets such as repossessed homes.
Popular has signaled in recent quarters that it hoped to speed up its sales of properties on its books this year as Spain's real estate market recovers and prices in big cities such as Madrid or Barcelona start to improve.
The bank wants to sell a portfolio of buildings worth between EU3.5 - EU4.5 Bln, the source said.
"The disposal of this portfolio is in a very preliminary stage of negotiations to sell it to a fund or a group of investment funds," the source said.
Popular is also looking to sell EU4 Bln worth of troubled loans and properties in 2016.
Not all property assets are sold at face value or the price at which they are held on banks' books, however, as buyers often demand discounts.
Popular, which has also said it was considering setting up its own "bad bank" to hold problem loans, sold around 1 billion euros worth of real estate assets deemed to be unproductive in the first nine months of 2015.
Shedding such assets would lighten Popular's balance sheet and help bolster its capital levels.
The ECB is also stepping up its scrutiny of euro zone lenders' bad loans, which are seen as an obstacle to new lending.
Recommended Reading :
* Why 80% of Spanish youngsters still live at home