Spain could miss 2020 green targets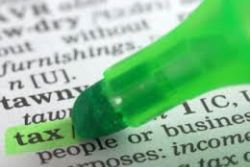 The Spanish Government risks missing its 2020 renewable targets.
That's according to the European Wind Energy Association (EWEA) and the Spanish Wind Energy Association (SWEA) which believe the country's last 500MW wind power auction was too small to satisfy demand.
The EWEA stated the auction was "hugely" oversubscribed as it was the first since the government cut Feed-in Tariffs in 2013 and many projects struggled to be developed since then.
Giles Dickson, CEO of the EWEA said the auction sent "wrong signals to the market" as there were "too many projects competing for too little capacity".
He went on: "Moreover, well-designed tenders should include a pre-qualification requirement to ensure that those developers bidding in the process are able to follow through and build their projects. Without this vital element, the government is turning an auction into a lottery.
"It is an example of bad practice and the result is that the government is failing to provide developers with the right level of support. With no clarity on when the next round of auctions will take place, the industry does not have the necessary visibility to take investment decisions going forward."
The SWEA has called on the conservative administration to launch a new auction of 5.9GW before summer in order to achieve the 6.4GW of wind power capacity target by 2020.
It added: "The government should also ensure a stable and predictable regulation for the future. Otherwise it will be almost impossible to meet the goals set by the EU of 20% of final energy consumption from renewable sources by 2020, which are binding."
Recommended Reading :
* Spain may yet change solar policy
* Spanish Court sides with Gov't over decree cutting renewable subsidies