Spanish regulator urges removal of obstacle to Uber's return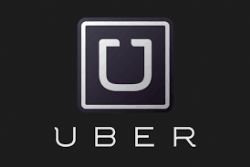 Taxi-hailing service Uber could see a temporary ban in Spain overturned after a regulator said on Thursday it had asked the government to remove restrictions on its service, saying they were anti-competitive.
Uber, embroiled in disputes with authorities around the world after aggressive international expansion, suspended its service in Spain in 2014 when a judge imposed an injunction after a request from Madrid's taxi association.
The judge also ordered telecommunications and electronic payment companies to ban transactions from Uber, which allows customers to book and pay for a taxi on their smartphones.
Spain's competition regulator said the ministry's requirement that private hire cars only carry passengers with prior bookings and its ban on allowing passengers to hail them in the street were unjustified.
"It reduces competition in urban passenger transport services and shields the monopoly regime in the taxi market," the statement said.
More competition would benefit the consumer because there would be more vehicles available, shorter wait times and lower prices, it added.
Since its launch in Europe in 2011, the U.S. start-up Uber has drawn the ire of traditional taxi drivers and faced court injunctions in several countries, including Belgium, France, Germany and the Netherlands as well as Spain.
It may be some time before the appeal is heard as Spain is currently stuck in a complicated process of forming a government after an inconclusive Dec. 20 election.
The anti-trust regulator said it would take the matter to the courts if the government did not act on its request to remove the restrictions.
The San Francisco-based company scored another victory in Britain on Wednesday when London's transport bosses decided not to impose a series of strict new rules that, among others, would have made operators provide booking confirmation details to passengers at least five minutes prior to a journey starting.
Recommended Reading :
* Uber files complaint with EC over ban in Spain
* Study into Spain's taxi fares