ISIS threatens attack on Spain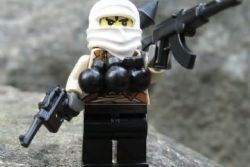 The Islamic State of Iraq and Syria (ISIS) has threatened to launch attacks on Spain and has asserted their claim on land in their latest propaganda video.
The video shows an ancient map of the Iberian Peninsula turning red, as part of the militant group's goal to expand its boundaries into Europe, reports The Independent.
ISIS plans to under control the areas shown in the map by 2020, including Spain and larger parts of Asia and Africa.
Spain was ruled by Muslims after it was invaded in 711 by largely Moorish armies from North Africa. Muslim rule declined after the 10th century and ended in 1492.
Europe's deadliest attack happened in Spain in 2004, when a series of bomb attacks on Madrid commuter trains killed 191 people.
Recommended Reading :
* Al Qaeda branch threatens to annex Spain's Ceuta-Melilla enclaves
* Spain's anti-terror hotline hailed a success