Spain sets up new 7980xx short code for mobile donations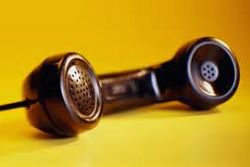 Spain's industry ministry has set up a new range of short codes to facilitate SMS donations to charities and fundraising campaigns.
The new code is 7980xx and the country's telecoms regulator CNMC will be entrusted with the task of assigning the codes to interested charities for maximum donations of EUR 1.20 per SMS.
In 2008, the government made available the code 280xx for mobile donations to fundraising campaigns via SMS, followed by the 380xx range in 2014 to increase the threshold to EUR 6 so that mobile users could send higher micro-donations in cases of great social emergency.
There are currently 38 assigned numbers in the 280xx range and 23 in the 380xx range.
Recommended Reading :
* The 20 richest Spaniards hold as much wealth as the poorest 30%
* Save the Children urges Spain to open border to refugees