Windows Phone share down to just 1.5% in Spain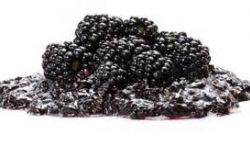 Sales of Windows Phone handsets plummeted to just 1.5% of the Spanish market in Q4 of 2015, less than half the year-earlier figure of 3.8%, according to the latest smartphone sales data from Kantar WorldPanel ComTech.
The report served to confirm that the Android-iOS duopoly strengthened in the 3 months to December, with sales of Android-powered phones growing from 83.0% to 86.6% while iPhones accounted for 12.2%2 percent of the Spanish market in the quarter, down from 12.9% in the year-earlier period.
Sales of smartphones running other operating systems, including Blackberry-powered handsets, declined to 0.0%, according to Kantar.
Recommended Reading :
* Spain's first smartphone manufacturer pulls the plug
* Android recovers market share in Spain as Windows plummets