Entire Valencian PP under scrutiny for corruption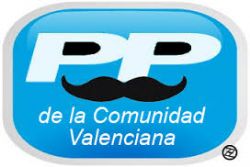 Two days after 24 people were arrested in an anti-corruption sweep in the Valencia region, the judge in charge of the probe has placed the entire Popular Party (PP) in the area under investigation on suspicion of illegal party financing and money laundering.
Sources familiar with the case said that the attorney's office has evidence suggesting irregular activities at the local, provincial and regional levels of the PP over the course of several years.
A total of 29 people with ties to the PP are under scrutiny in connection with kickbacks allegedly paid by companies in exchange for government contracts. Would-be contractors paid out 3% of the contract amount to politicians and officials in a position to make decisions.
Investigators are also looking at firms that provided services to the Valencian PP, including transportation companies that took party members to the Valencia bullring for PP rallies.
Anti-corruption prosecutors have uncovered suspicious increases in the personal wealth of regional party officials, including Juan José Medina, who managed several PP election campaigns in the Valencia province and soon thereafter purchased a Jaguar and a detached home. Medina, one of the 24 people who were arrested on Tuesday, works in advertising.
Witness depositions have also led investigators to probe allegations that PP officials bought thousands of euros' worth of lottery tickets. Enrique Crespo, a former deputy chief of the Diputación de Valencia, the provincial authority, won €12 million in the 2011 Christmas lottery and tried to conceal the winnings, according to a judge investigating a separate corruption case. Investigators think that this massive purchase of lottery tickets was a way to launder money from the kickbacks.
Recommended Reading :
* Spain slides in global corruption rankings
* Major Spanish political corruption raid in Valencia nets 24