Supreme Court rule in favour of Murcia over Corvera Airport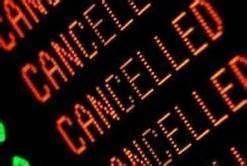 The Superior Court of Justice ruled in favour of the Regional Ministry of Development for Murcia in two of the three cases brought against Aeromur – the former developer and concession holder for Corvera Airport.
The consortium, led by construction company Sacyr, has launched over a dozen different appeals to delay payment of any penalities as a result of their continued inability to open the airport within the agreed timeframe, and for the costs incurred by the regional government in arranging and financing the loan guarantee.
The court auditors considered that the penalties levied by the region were 'too soft'.
The airport – which was actually completed in January 2012 – was never actually officially handed over to the owners, and the regional government was forced to terminate Aeromur's contact in January 2013.

Last October the Litigation Division of the Supreme Court officially approved the legalities of the termination, and now recognises the right of the Community to demand the return of the EU182 Mln loan guarantee arranged for Aeromur when they were unable to secure the required funds to complete the project themselves back in 2010.

However, these 2 judgments still leave the door open for the regional government to still be awarded damages for the lack of a functioning airport, as per the contract with Aeromur.
Recommended Reading :
* Further investment in Murcia's San Javier airport
* Corvera Airport : 3.5 Million passengers by 2025