Spanish retail sales rise less than expected in December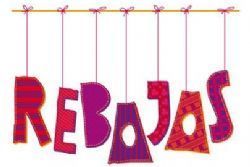 Retail sales in Spain increased by a slower-than-expected 2.2% in December from a year earlier, in the 17th straight month of gains as household spending helps fuel an economic turnaround.
Sales grew at their slowest pace in just over a year, and less than the 3.3% annual growth recorded in November in the run-up to what many shops had billed as their best Christmas season since a prolonged downturn began in 2008.
Analysts polled by Reuters had expected retail sales to grow 3.0% in December.
Spain's economy picked up steam last year after the country exited recession in mid-2013, and low energy bills coupled with weak inflation have boosted families' spending power.
Recommended Reading :
* Spain's fragmented Supermarkets squeezed towards mergers
* Mercadona reveals suppliers to fight claims of ditching Spanish produce