Spain looks beyond record visitor numbers to boost tourist spend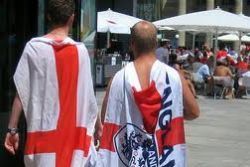 Set back from the white sand beach which first attracted tourists to Magaluf in the 1960s, a smart new development is rising - part of the Mallorcan resort's plan to transform itself from an alchohol-fueled fleshpot awash with young Britons to a high-end holiday destination for families and couples.
Old buildings are being torn down and pedestrian streets laid in one project which forms part of a EU187 Mln turnaround campaign.
Magaluf's vision shows how Spain's tourist industry is looking beyond record visitor numbers and aiming to boost spending per head in a sector that accounts for 11% of Spain's economic output and employs two million people.
That means improving the quality and offering a wider range of activities than just drinking and soaking up the sun.
"A tourism model based on sun and sand and competing on the lowest price is all very well, but it's not sustainable in the long term," said Ricard Santoma, dean of Barcelona-based Sant Ignasi School of Tourism and Hospitality Management.
"The challenge is to attract tourists who want to spend a little more."
The success of the sector is vital for Spain to ensure its economy can grow again this year and further shrink a 20.9% unemployment rate at a time of political instability.
The country has yet to appoint a prime minister after inconclusive elections more than one month ago.
More foreigners visited Spain than ever before in 2015, official figures showed on Friday, as militant violence in countries such Egypt and Tunisia encouraged European holidaymakers to seek sun nearer to home.
The country hosted over 68 million international tourists last year, its third consecutive year of record-beating numbers.
Spain's popularity as a holiday destination looks set to continue, with 2016 bookings to Spain by Britons up more than a third at the end of December, according to the Association of British Travel Agents. The British are the most numerous tourists to Spain by nationality.
However, data on how much tourists are spending is muddled. Government statistics show spending per tourist rose 2.4% from January to September, the latest data available, while industry association Exceltur calculated a 1.0% fall in spend per head in 2015, the 15th year in a row of declines.
TWITTER-THEMED HOTELS
The sluggish rate of spending despite the record visitor numbers has unsettled hotel owners and local administrations and analysts say Spain must develop destinations and broaden the season to drive growth in the industry.
Spain started to build hotels on its Mediterranean beaches in the 1950s for sun-starved northern Europeans and has since become the third most visited country in the world with the highest tourist revenues in Europe, according to government calculations.
Tourist authorities have long sought to promote Spanish attractions and culture beyond the beach, such as the historic cities of Sevilla and Granada or the museums and galleries of Madrid.
But increasingly sophisticated travelers of all stripes are becoming more demanding, said Mark Hoddinott, Executive Vice President of Real Estate at Spanish hotel group Melia Hotels International which is leading Magaluf's overhaul.
"You've got to regenerate to compete with Orlando, Dubai and all the new destinations opening up," he says. "People are no longer just coming for sun and sea, they want something more."
In Magaluf, Melia upgraded tired 3-star 1970s hotel blocks, home to 'all-inclusive' deals, to accommodation ranging from 5-star luxury to a Twitter-themed hotel where guests send hashtagged requests for their minibars to be restocked.
Amusement park designers from Orlando upgraded the Katmandu theme park in the resort, installing an upside down house filled with illusions like a mirror maze and erecting a five-level play area with slides and trampolines.
LONGER SEASON, MORE JOBS
A branch of Nikki Beach club opened in 2012 on one end of the Magaluf bay on the Mediterranean island, where in high season clients disembark from yachts to sip cocktails on white upholstered beach recliners.
Hotel rates at Melia's adjoining five star Me hotel, formerly a 3 star, have gone from 70 to 80 euros a night to about 200 euros, rising to more than 300 euros in peak season.
The private and public sector in Mallorca also want to lengthen the season beyond the peak months of June to August.
"We have to try to extend the season because this means higher employment," says Alfonso Rodriguez, mayor of Calvia, the municipality which contains Magaluf.
The council wants to encourage business conferences, art festivals, sports training and other events that are not tied to the summer months.
As well as earmarking EU4 Mln this year for improvements such as pedestrianizing roads, the Calvia council has toughened up laws on drinking in the streets.
The council has increased the police presence on the streets and even invited two British policemen to patrol Magaluf's streets as a week-long pilot scheme last summer.
"Hotel owners, businesses and tour operators have all noticed the change in Magaluf," said mayor Rodriguez. "It's going to take us some years to complete the turnaround, but the process is definitely underway."
Recommended Reading :
* Spain eyes a new tourism record in 2015
* Spain breaks new tourism record with 54.4 Mln foreign visits up to September