Showdown in Spain as Socialist Heavyweights Fight Podemos Pact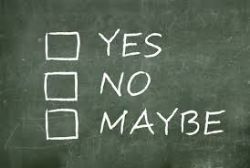 Socialist leader Pedro Sanchez faces a crucial test of his authority on Saturday as he seeks the backing of his party hierarchy for a potential alliance to take power in Spain.
Officially, the leadership is gathering to decide the date of its next conference, according to a press officer. But it's also an opportunity for senior officials unhappy at the prospect of a deal with the anti-austerity party Podemos to throw up road blocks.
Former PM Felipe Gonzalez, the founding father of modern Socialism in Spain, came out against a deal with Podemos in an interview with El Pais on Thursday. Gonzalez, known simply as Felipe to the rank-and-file, urged Sanchez to avoid getting involved with the group because its economic policies are too extreme and its flirtation with Catalan separatism puts the unity of Spain at risk.
Podemos is also challenging the Socialists' traditional dominance of the progressive vote.
"Regional leaders won't let Sanchez reach an agreement at any price," Federico Santi, a London-based analyst at Eurasia said by phone.
Political Gridlock
Spain's general election last month produced a deadlock in parliament. Though Acting PM Mariano Rajoy's People's Party finished first, it lost its majority and a third of its lawmakers, the second-placed Socialists posted their worst result of the democratic era. Even with the support of Podemos's 69 lawmakers, the Socialists would need other minor parties to abstain in order to win a confidence vote and pass legislation.
Yet with Rajoy isolated after four years of budget cuts and corruption allegations relating to his party, Sanchez has the best shot at forming a government.
Rajoy declined a Jan 22 invitation from King Felipe VI to seek parliament's support for a second term, saying he didn't have enough support. On the same day, Podemos leader Pablo Iglesias said he's ready to support a Socialist-led administration. That offer though was delivered with venom, as Iglesias demanded control of the most important ministries and challenged Sanchez to impose himself on party dissidents who oppose such a deal.
"The arrogant behavior of Podemos's leaders, with humiliations that reveal their real intentions, shouldn't be accepted," Gonzalez told El Pais. "It's pure Leninism 3.0."
Recommended Reading :
* Spain's PSOE under pressure to choose partner
* Spain's Socialists tell Rajoy to form Gov't or move aside