Fitch Affirms Spain at 'BBB+'; Outlook Stable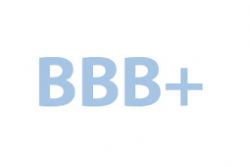 Fitch Ratings has affirmed Spain's Long-term foreign and local currency Issuer Default Ratings (IDRs) at 'BBB+' with a Stable Outlook.
The issue ratings on Spain's senior unsecured foreign and local currency bonds have also been affirmed at 'BBB+'/'F2'. The Country Ceiling has been affirmed at 'AA+' and the Short-term foreign currency IDR at 'F2'.
KEY RATING DRIVERS
Spain's IDRs and Outlook balance a strong economic recovery, current account surplus, robust institutional strength, high value-added economy, and improving financial sector conditions with still high unemployment and debt ratios, and an increase in political uncertainty. December's general election confirmed the more fragmented political landscape.
The likely composition of the next government remains unclear, with various permutations possible, including a new election. Fitch considers that the downside risks of a protracted period of uncertainty and/or unstable government have increased since our last review in October.
Potential reliance on more radical political elements to sustain a coalition also risks a weakening of reform and fiscal dynamics. November's decision by the Catalonia regional parliament to formally start an 18-month process towards independence has increased tensions between the regional Catalan and central governments, adding to the political uncertainty.
The new Catalan President Puidgemont has confirmed that his regional government will press ahead with plans to establish new independent institutions. Full independence for Catalonia is not possible under the Spanish constitution and our base case assumption is that there will be a settlement between Madrid and Barcelona on regional reform and more autonomy for Catalonia within Spain.
However, recent developments underscore our view that this will be a challenging process. Uncertainty around the future relations between Catalonia and the rest of Spain could damage economic sentiment and investment. As Fitch has previously commented, independence would be a negative shock to Spain's sovereign creditworthiness.
Our assessment of the potential impact on Spain's sovereign rating will continue to focus on the pressures for greater autonomy, prospects of an agreement and the potential financial dislocation during the transition to any new arrangement. Spain is benefiting from a strong cyclical recovery, with GDP growth estimated at 3.2% in 2015, the highest among larger eurozone economies.
This partly reflects the depth of Spain's post-financial crisis recession, with GDP still around 3% below the 2008 level. Domestic demand is driving the recovery, supported by an improving labour market and consumer confidence, low oil prices and an easing of credit conditions. The unemployment rate has fallen by around two and a half percentage points during 2015 to end the year at close to 21%, although this is still the second highest rate in the eurozone.
Fitch forecasts GDP growth of 2.6% in 2016 and 2.3% in 2017, converging to a medium-term potential of 1.5% as the current economic slack is steadily absorbed. The headline budget deficit decreased from 5.9% in 2014 to an estimated 4.6% in 2015, but still above the official target of 4.2%.
The falling budget deficit reflects the economic rebound and very low funding costs, with no improvement in the cyclically adjusted balance. The 2016 budget, approved in October, targets a deficit of 2.8% of GDP, in line with the European Council's Excessive Deficit recommendation, and prioritises expenditure reduction over revenue increases.
Fitch forecasts a headline fiscal deficit of 3.5% of GDP in 2016 and 2.9% in 2017, with gross general government debt peaking at 100.2% of GDP this year and falling only gradually over the longer term. This leaves public debt at an elevated level, particularly when compared with the 'BBB' median of 42.7%. The current account surplus is estimated to have increased to 1.7% of GDP in 2015.
Exports grew by close to 6% in 2015 helped by the depreciation of the euro, whilst buoyant domestic demand has lifted imports by an estimated 7%. Fitch forecasts that imports will continue to outpace exports, contributing to a moderate narrowing of the current account surplus to 1.3% of GDP in 2016 and 1.1% of GDP in 2017.
Spain's current account adjustment since the financial crisis broke is now more than 11 percentage points of GDP. This has been the result of severe import compression during Spain's recession but also an improvement in competitiveness supported by lower unit labour costs and reform measures.
However, net external debt remains very high at close to 90% of GDP compared with the 'BBB' category median of 4% of GDP. The financial sector has continued to steadily recover, helped by strong economic growth and stabilising house prices. Aggregate bank capital, liquidity and asset quality all improved over the course of 2015.
Following a period of sharp deleveraging, net lending in 2015 fell by less than 5% and looks set to turn mildly positive in 2016. The banking sector outlook is stable, reflecting Fitch's view that risks from profitability pressures and still high legacy problem assets are balanced by the continued reduction in non-performing loans and measures to support capital. Fitch's Outlook on 33% of the rated banks is Positive, reflecting upside rating potential and thus reduced systemic financial stability risks.
RATING SENSITIVITIES
The following factors may, individually or collectively, result in position rating action: - Further progress in reducing the general government budget deficit, leading to a downward trend in public debt to GDP. - Improvement in Spain's external balance sheet, reflected in a reduction in its high net external debt stock. - Increased confidence of stronger long-term growth potential without creating macroeconomic imbalances, particularly if supported by structural reforms.
The following factors may, individually or collectively, result in negative rating action: - A protracted period of political uncertainty, unstable government or heightened tensions between the Catalonia regional and the Spanish central governments. - Failure to reduce general government debt to GDP, for example reflecting a loosening of fiscal policy. - Emergence of a current account deficit, further weakening the net external position.
KEY ASSUMPTIONS
Political uncertainty will not derail the economic recovery, and Catalonia remains part of Spain. The current fiscal stance is broadly maintained, with the primary fiscal balance moving into a surplus of 0.1% of GDP in 2017 but no improvement in the structural balance. We assume Spain and the eurozone as a whole will avoid long-lasting deflation, with the ECB's asset purchase programme helping to underpin inflation expectations, although deflation risks could intensify in the case of further economic shocks.
Recommended Reading :
* IMF raises growth forecast for Spain despite political uncertainty
* Fitch inconclusive Spain vote increases fiscal reform risks