EU300,000 investment in promoting Castellon Airport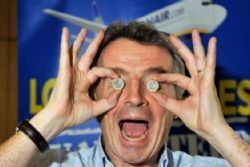 The Provincial Government of Castellon as agreed to invest some EU300,000 to attract British tourists to the area.
The advertising campaign will run from April 15th to December 15th and target UK-based Magazines, Newspapers, Radio and Television to promote Castellon Airport.
At the same time, the provincial tourist board will continue to court the UK's tour operators.
Currently, the only routes from the UK to Castellon Airport are from Bristol and Stansted - both operated by Ryanair - however the airline has not ruled out adding further routes through 2016.
The UK is also the largest foreign market source of tourism at 23.1% of the total, and with some 91% of this number arriving at Valencia's regional airports by means of a scheduled flight.
Recommended Reading :
* Castellon Airport set to exceed 100,000 passengers in 2016
* More routes to Spain's Castellon Airport