Paramount Murcia "Construction to begin Feb 2014"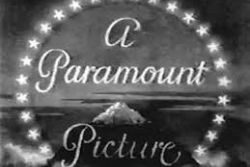 The 1st of February 2014 : The date by which Head of Planning at the Ayuntamiento of Alhama de Murcia, Angel Canovas, confirmed construction of Phase 1 of the Paramount Murcia Theme Park would begin.
Construction, he said, would commence at this time, to enable the theme park to be fully operational and open to the public by December 2015 / January 2016.
A catalogue of cock-ups and incompetency's - both leading in up to and subsequent to this date have compounded to result in a theme park that is still to secure the necessary investment, still to commence (let alone finalise) construction in many areas and still to have a clearly defined date of when - let alone if it will ever open.
The death of Jesus Samper – the President of the Project's constructor and promoter last month – has not only prompted a number of as yet unanswered questions, but instigated what seems to be a 'black-out' of all meaningful news on the company's own website.
Read the entire archive of news on Paramount Murcia by clicking the link >> HERE <<