Spain's king picks socialist chief to try to form government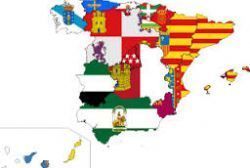 Spain's King Felipe has nominated socialist chief Pedro Sanchez to lead talks with political parties to form a government and seek the confidence of parliament, the speaker of the lower house Patxi Lopez announced on Tuesday.
Speaking after a brief meeting with the king, Lopez said Sanchez would need at least three weeks, possibly a month, before a first parliamentary confidence vote can be organized.
Under Spain's constitution, a two-month deadline for the formation of a government comes into effect once this first vote takes place. If that deadline expires a new national election is called.
Recommended Reading :
* Spain's Rajoy says still pushing for alliance with Socialists
* Rajoy prepares PPP for failure of PSOE deal offer